TROMoffice (originally called CryptPad) provides a complete alternative to Google Docs, without the need to create an account. Document editing, spreadsheets, presentations; create polls, organize tasks or create a whiteboard where you can freely draw.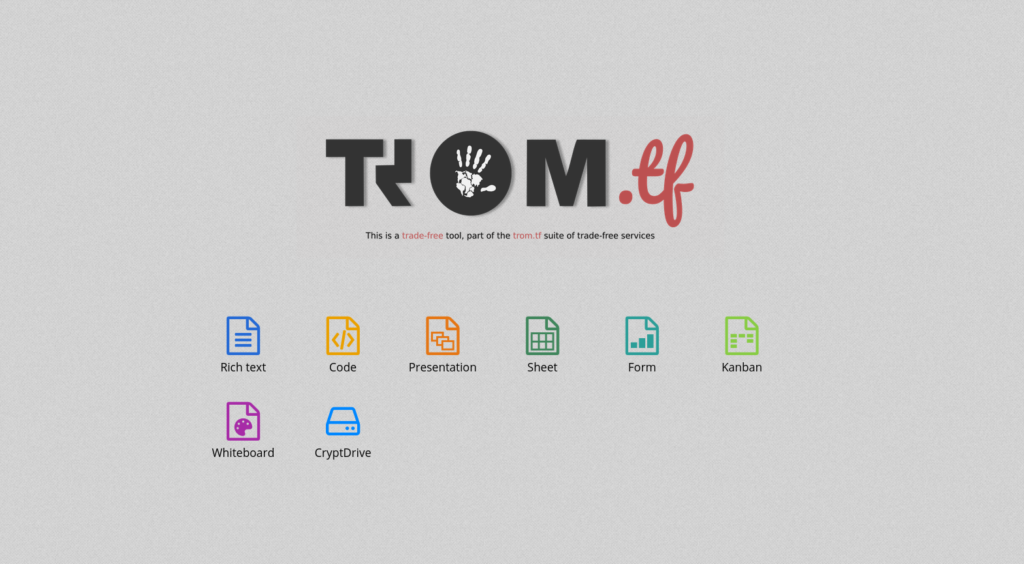 Just click and create
spreadheets, documents, presentations, etc.

All 'pads' are encrypted so we don't know your secrets. They are stored in your browser's cache, and if you want to keep them forever, you can quickly create an account and have some 300MB of document storage. That is, hundreds of documents to play with!
Designed for collaboration