If you want a complete trade-free messenger with audio-video call support, file transfer, rooms and spaces, encryption and a lot more features, then TROMchat is all that plus trade-free. No limitations, no censorship, no premium accounts.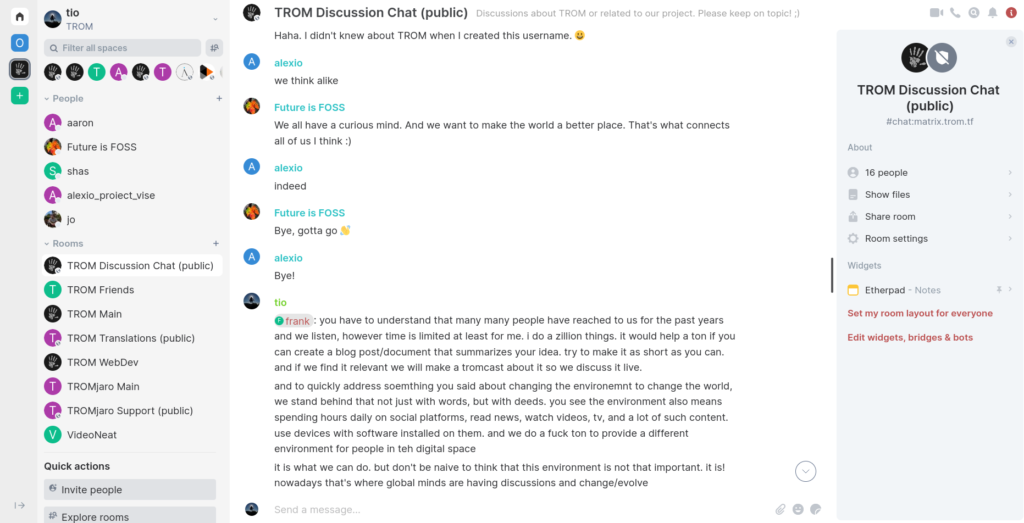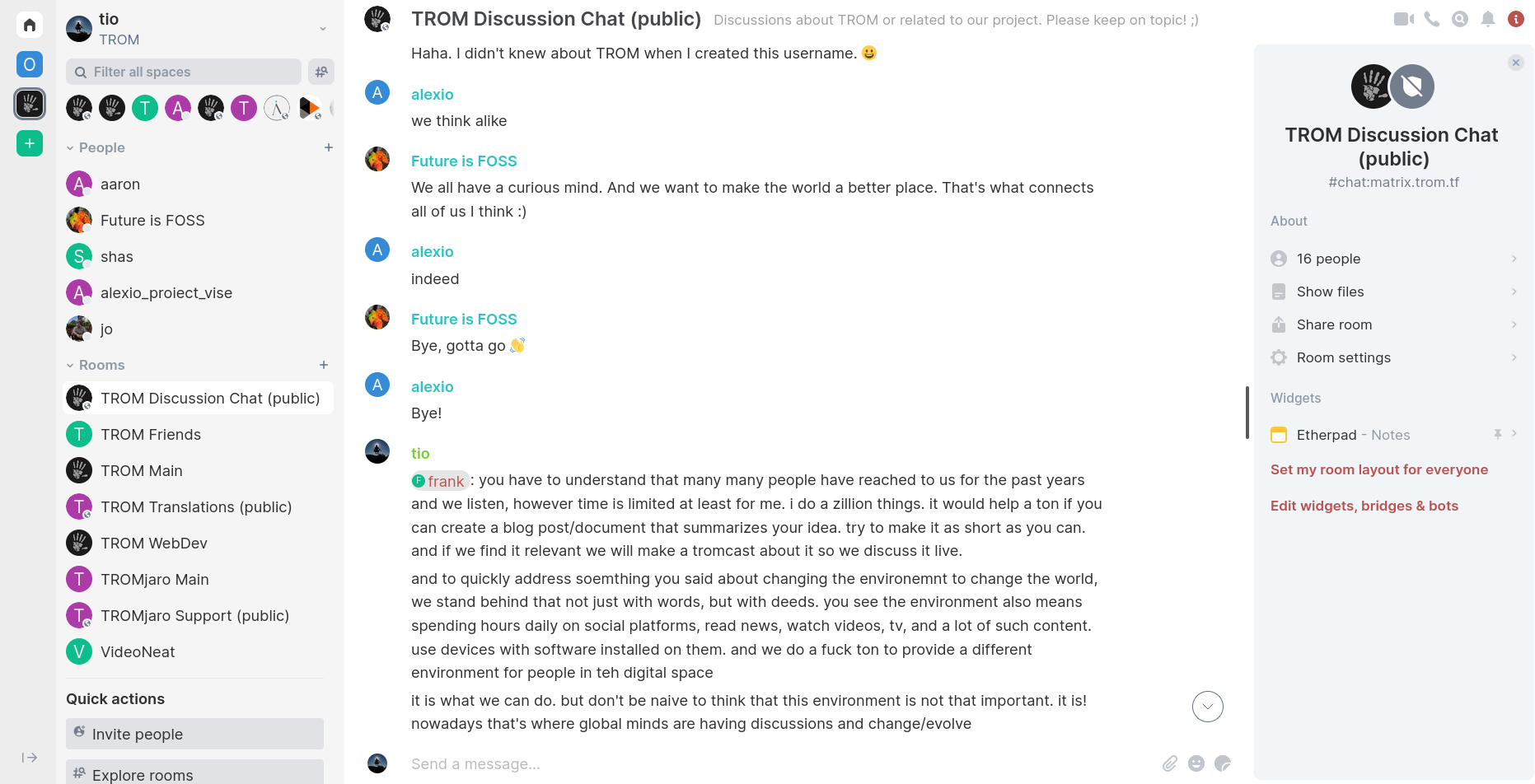 It takes a minute to make an account
and then you can simply use it

And that's it! Now you can login at chat.trom.tf, add contacts, create rooms, tweak your settings, and so forth. You only need a browser.
on mobile or desktop, there are a plethora of choices

TROMchat uses the Matrix protocol, and this is similar to Email. The same way that you can create an email address with a plethora of organizations, you can do the same with Matrix. And the same way that you can email between any accounts regardless of where they are created, you can do so with Matrix.
Our TROMchat is just one of the servers/organizations that you can use to create a Matrix account. The awesome part is that you can use your Matrix account with a multitude of clients (apps). You only have to keep in mind 3 things: the Matrix server (ours is matrix.trom.tf), your password, and your username.
The Matrix protocol is gaining a lot of traction lately and a lot of donations to support their work. Their protocol and their main client (Element) will become better and better. Already there are tens of millions of users using Matrix. Many Open Source projects use Matrix as their main chat platform. And we do that too, at TROM.
There is a lot to discover!
Use its full power