A social network that does not want anything from you: not your data, not your currency, not your attention, nothing. You trade nothing to us. In other words, you won't find premium subscriptions, data collection, ads, or anything of the sort on this platform. It is, after all, a social network, not an ad-platform!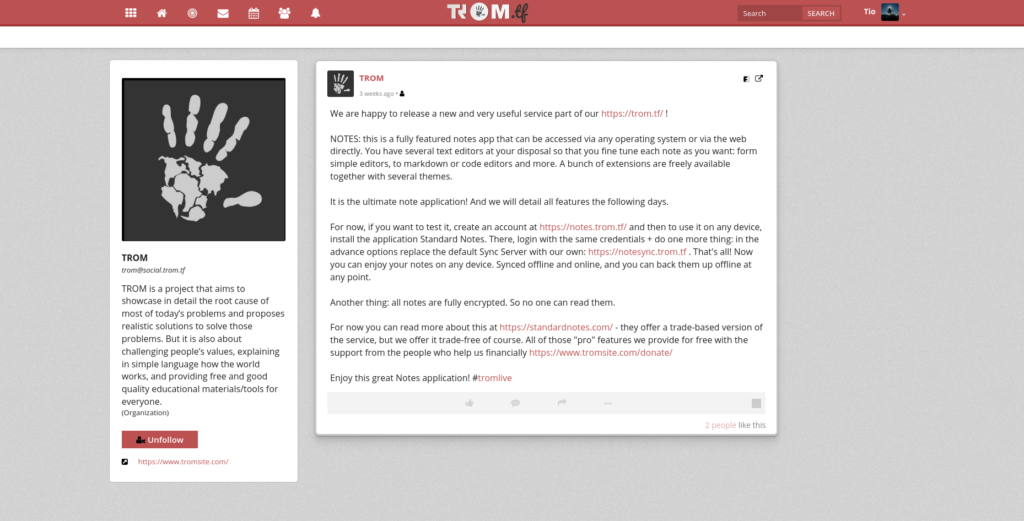 The Internet is a place of many things:
websites of all kinds, Facebook, Youtube, Twitter, email, photos and videos, podcasts, and what not

And now you can connect/follow anyone!

Thanks to the Fediverse, you can interact with a plethora of networks. Comment, share, like, message, all are cross-networks.
Thanks to the RSS-Bridge, you can create RSS feeds out of pretty much any website that doesn't have one, and use that address to follow them.
Here are a bunch of sources we recommend:
Click the copy button then paste it to your contacts page to add them as "new contacts"; and you can group them as you wish after that.
It is a new world for you to discover and curate, so take advantage of that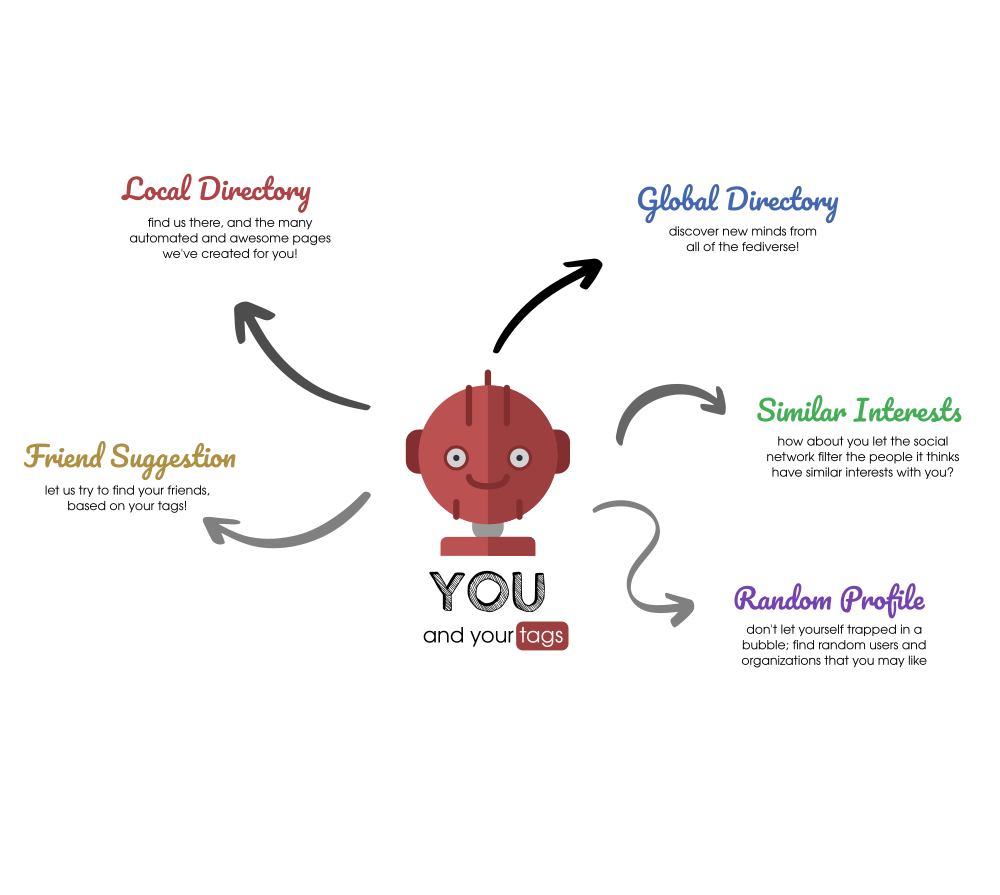 Add a description about yourself, and some relevant tags. These will help you find more and more people and organizations. This social network does not track your activities (as it is private), so it relies entirely on what you put in your profile page!
We've also created pages for most of the sources we use for our TROMnews, so that you can follow these sources individually. And we are creating new ones quite often, so keep an eye on the Local Directory and follow the ones you find interesting!
Posts coming from any source will look like any other post.
Not discriminating against any source 🙂

No character limit. Add photos, links, make proper posts!
Use this as your own personal blog and even cross-post to WordPress too

You can use your account with a multitude of applicaitons

There is a lot to discover!
Use its full power

organize your post in categories

control what you see:

follow/ignore/block

delete the posts you don't like

mute posts you don't want to receive notifications from

save posts/comments in folders

organize contacts in groups

create pages/forums
find random profiles

browse the global community

search for people/hashtags/keywords

auto-mirror or reshare posts

from other accounts

organize events (calendar)

send private messages

discover contacts based on your interests
auto-collapse posts based on language

sort the newsfeed by activity, groups, account types, and more

cross-post to WordPress or Twitter

use it as your email client

upload as many photos as you want, tag them, add them to albums, make them public, private, or only share them with your friends
and if you don't like our social network, export your account and move to another instance 😉 - we do not mind!